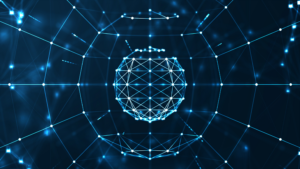 ESG – environmental, social and governance – reporting has now become a part of shareholder and investment requirements as well as a system that impacts and informs consumer buying patterns. The way that businesses and organisations facilitate ESG data and strategies has a direct relationship with the level of diversity and inclusion across their teams. Let's examine how we can expect this to develop in the coming year.
ESG data becomes systemised.
There has been recent news that the US securities and exchange commission will be finalising a rule that requires audited emissions data to be included in corporate financial reporting. Meanwhile, in Europe, those that set accounting standards are on the brink of publishing new climate reporting guidelines. These developments in Europe and the US indicate the stakes have been raised on ESG data gathering that up to now has been largely voluntary.
ESG is steadily becoming systemised and a level of professionalism entering the space that requires individuals with the skill set to streamline sustainability and finance reporting into one place. At the back end of 2022 during the annual conference of the American Institute of Certified Public Accountants, what emerged was that the way data is gathered needs the systems and rigour that are applied to financial reporting. Transforming the way that ESG data is gathered and used will be a two-pronged approach. It will require individuals with a cross-spectrum of skills and experience alongside the software and tools to gather data, report and provide analysis.
Management consultancy
Many organisations this year may take the view that they need to bring in bigger players such as PwC or Deloitte to utilise their services in terms of gathering information and in a consultancy and advisory capacity. Other smaller businesses may opt for more niche and specific consultancy to help them in areas of need. Whatever approach is taken, businesses and organisations need to be continually evolving and ensuring they have the right boots on the ground to affect these changes and drive progression forward. This means a leadership team that reflects the values and aims of ESG strategy. Exec-level boardroom decisions alongside HR and Recruitment strategy are critical elements for success. Diverse and inclusive teams drive innovation and boost critical thinking and problem-solving as well as empower employees from underrepresented groups.
"…for your diversity and inclusion strategies to work, it is essential that people from these groups are representative and participate throughout the development and preparation of projects"
Fernanda Forgetti – Diversity and Inclusion Trends 2023
To propel an ESG agenda and formulate a strategy, you need a diverse and inclusive leadership team. The challenge comes in the sense that its part of what you're pushing to improve; this is where data tools and accurate reporting come in. Taking the first steps to implement an ESG strategy, does not mean there aren't already underrepresented groups either at the exec level or within the organisation, what you are doing initially is simply reporting. The initial data is then shared with investors or shareholders to provide a snapshot of where you are. The ESG strategy comes after the initial data because it is then that businesses and organisations set goals and targets for where they want to be.
ESG propositions for start-ups
It is not just established businesses that will seek to improve reporting this year, a solid ESG proposition is now seen as a must-have for investment which is intrinsically related to the success of a start-up. By utilising technology and developing leadership teams, both established businesses and start-ups can meet ESG goals and ensure the future success of their organisations.